The Wholesale 48V low frequency inverter are mainly classified according to what properties
Jun 20,2022
In today's inverter market, there are many types of Wholesale 48V low frequency inverter products. As long as you understand the classification of inverters in detail, it can bring better convenience to people's choice. Divided according to the sine wave, then the Wholesale 48V low frequency inverter is divided into two types, one is a sine wave inverter, and the other is a square wave inverter. The output current of the sine wave inverter is the same as the grid current that is usually used, so there is no electromagnetic pollution in the grid.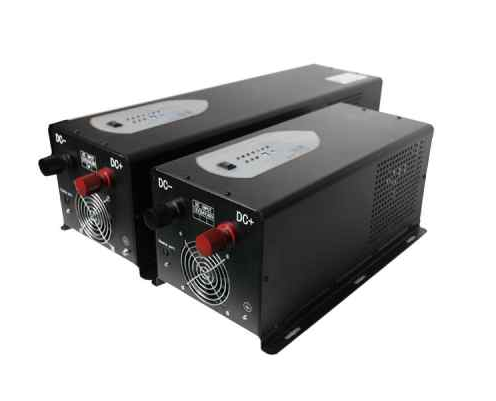 The square wave inverter is different. Generally, the large positive value and the large negative value are generated almost at the same time, which will cause various adverse effects on the Wholesale 48V low frequency inverter itself. In addition, the quality of the current output by the square wave inverter is relatively poor and cannot be used for normal electrical work. Therefore, the vast majority of 48V low frequency inverter on the market are mainly sine wave inverters. Consumers can choose inverters according to specific sine waves.
According to the power generation source, the Wholesale 48V low frequency inverter can be divided into coal power inverters, solar inverters, wind power inverters and nuclear power inverters. This is because the sources of electrical energy are different, so the matching inverters are also different. According to the purpose of the Wholesale 48V low frequency inverter, it can be divided into independent control inverter and grid-connected inverter. People can choose the 48V low frequency inverter according to the specific use, and the inverter selected in this way will be more in line with the actual use.
Subscribe
Check the latest news of our company anytime and anywhere.
Contact ZLPOWER

Floor 1- 3, Building 2, Runteng Shangpai Industry Zone 1, Number 3, Yonghe Road,Shiyan town, Baoan District, Shenzhen, China.

+86-755-29105850
+86-755-29105851


Copyright © 2021 ZLPOWER Electronics Co., Ltd. All rights reserved.