The Energy Storage Solution and Solar Inverters from ZLPOWER
Oct 17,2022
ZLPOWER , a globally recognized brand in the renewable energy sector, has a proven track record of delivering high-quality energy storage solutions and inverters. We are the CE and ISO9001 manufacture for inverter and ups more than 16 years with our own factory and R &D team and we could provide OEM and ODM service.
One of ZLPOWER's noted energy storage solutions consists of GS series hybrid solar inverter and a EL series lithium battery. GS series hybrid solar inverter is a high-quality energy storage product with a power output ranging from 1kW to 12 kW. It is an intelligent device supplemented by safety features (AFCI Protection) and a well-constructed body. The EL series lithium battery is a lithium battery that is considered the future battery due to its ability to store energy while occupying minimal space. It serves as the reservoir for storing energy, which can be deemed the heart of the energy storage solution. Apart from that, the EL series lithium battery is quite flexible in terms of storage capacity as there is an option to install up to 5 storage modules, each adding the ability to store 5.0 kWh.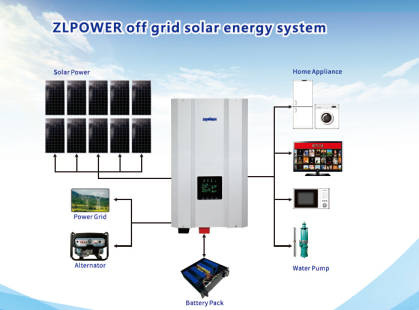 GS Series 1-12KW Series Low Frequency Solar Hybrid Inverter
1. Low frequency based on Copper Transformer
2. Compatible to mains voltage or generator power.
3. Built-in 40A/60A/120A optional MPPT solar charger controller.
4. AC/DC/PV priority modes optional.
5. Adjustable charge current, solar and AC charger
6. Optional remote LCD display
7. Generator restart signal. (Dry contact).
8. LCD display can show Solar generation
9. 3 times peak power ensure strong protection
10. Wifi monitor
11. Charger adjustable for AGM/LifePO4 battery
12. Certificates:ISO9001 for factory,CE for inverter 1-12KW, UL1741 for inverter 4-12KW.
13. Applications:Air conditions,fridge,printers,pump and normal household equipment.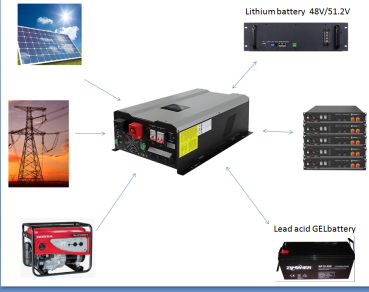 EL Series Lithium Battery System
1. Longer Cycle Life, cycle life up to 3,500 times, 5 times that of ordinary lead-acid batteries. Help reduce battery replacement costs and overall costs.
2. Lighter weight, high density capacity, 3 times the capacity of lead-acid batteries under the same volume.
3. Higher power, delivers twice power of lead acid battery,even high discharge, while maintain high energy capacity.
4. Wider temperature range:-20C~60C.
5. Super safety performance, lithium iron phosphate chemistry eliminates the risk of explosion or combustion due to high impact,overcharging or short circuit situation.
6. Complete BMS function, powerful protection, with overcharge, over discharge, over current, over temperature and Short circuit protection.
7. ntelligent monitoring, the unit cell can be monitored from time to time, support parallel function, support up to 16 sections.
8. Balanced function ensures consistent battery balance per cell and maximizesbattery life.
9. Wide application area, data center,telecommunication,solar/wind energystorage system,UPS, Inverter and backup power, electrical vehicles and so on.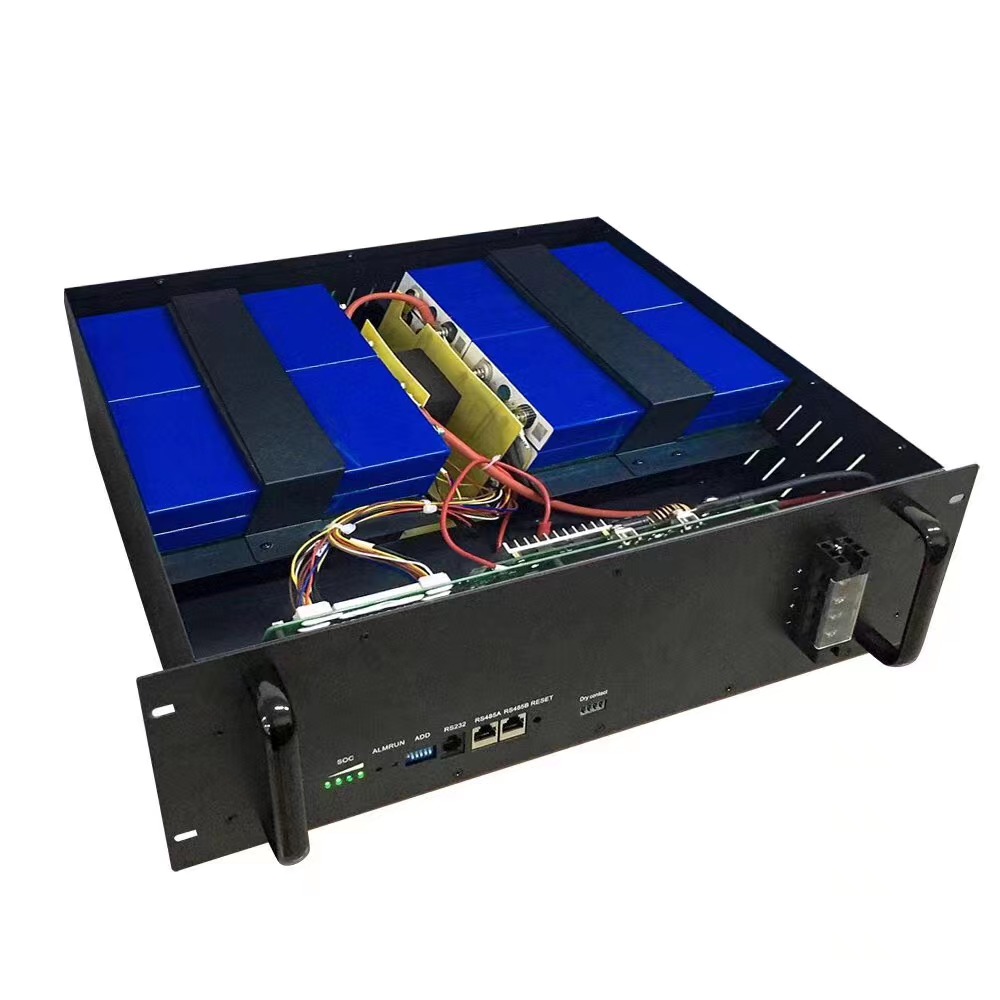 There are some installation feedback from some of clients :
Conclusion
ZLPOWER members will keep studying to meet customers various demand, providing high-quality products and best service,building international brand,striving to become worldwide famous power products manufacturer and world-class enterprise.
Subscribe
Check the latest news of our company anytime and anywhere.
Contact ZLPOWER

Floor 1- 3, Building 2, Runteng Shangpai Industry Zone 1, Number 3, Yonghe Road,Shiyan town, Baoan District, Shenzhen, China.

+86-755-29105850
+86-755-29105851


Copyright © 2021 ZLPOWER Electronics Co., Ltd. All rights reserved.